Built-to-Last Bow Blinds for Hunting
A hunting blind is more than just a cover that camouflages you in the woods. It is also a tool to help you succeed in your quest to bring the trophy buck home. However, not all hunting gear is created with the same level of care and quality. There are substandard products on the market, and then there are excellent products like those we make for hunters.
For quality, built-to-last bow blinds, turn to
Lucky's Hunting Blinds
, where engineering and quality cost nothing more. You will be happy you chose our hunting blinds while you are in the woods, hidden in one of them, sheltered from the elements, and watching your prey's every move.
Expertly Designed and Field-Tested Blinds
Choose durable gun blinds, tree blinds, ground blinds, and custom bow blinds from Lucky's Hunting Blinds. American hunters engineered and field-tested our hunting blinds to ensure the products' quality and effectiveness. These blinds provide excellent visibility for both bow and gun hunters, as well as providing consistent strong vantage points and angles for a successful hunt. They are made to withstand years of hunting and are simple to set up.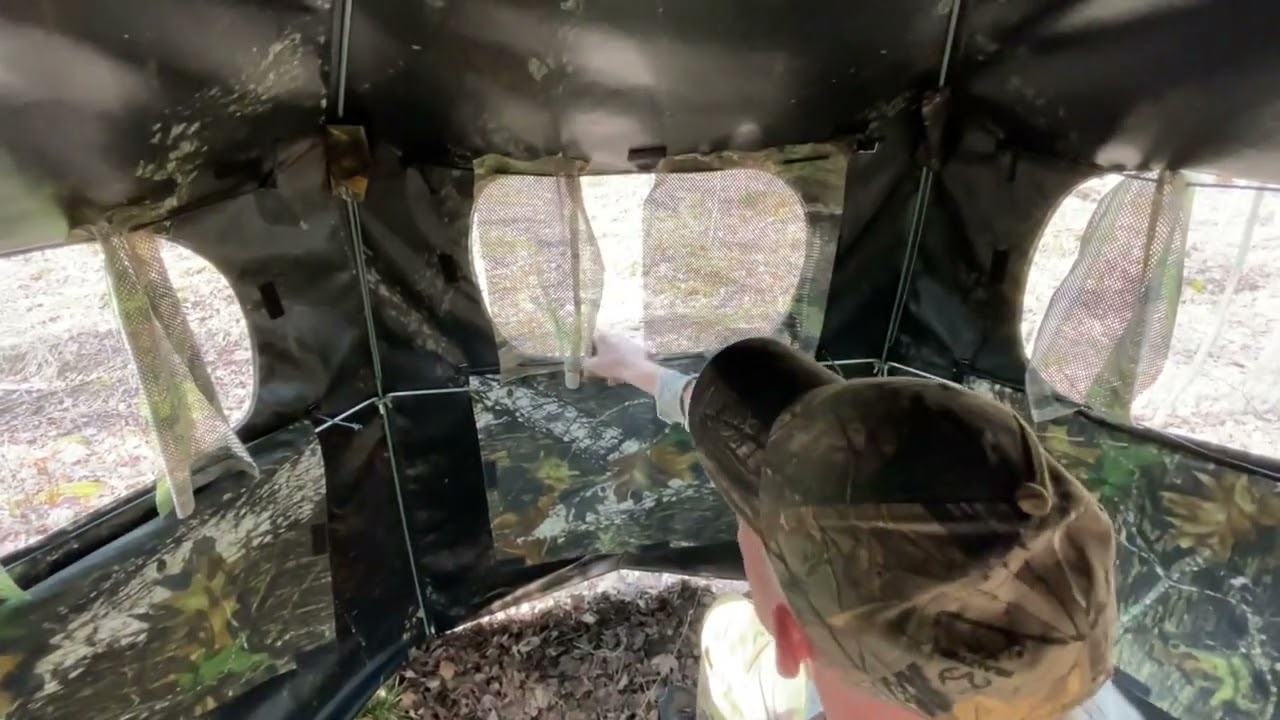 Bow Blinds with Slide Screens
These portable ground blinds include a 14" x 23" window size, Velcro window flaps with silent sliding screens to avoid distractions, a bow hanger, and a gun rest.
5' 8" (Height) 7' 3" (Width): $419.99
5' 9" (Height) 7' 6" (Width): $449.99